Upon our many trips to NYC, we've never stayed overnight in Brooklyn, but we usually end up spending a lot of our time there visiting friends, so for our 3rd stop on The Traveling Tuna east coast trip, it made sense for us to post up in Brooklyn for a few evenings.
Typically we hang out in Williamsburg when we are in Brooklyn, but I once visited Dumbo (Down Under the Manhattan Bridge Overpass,) which is in south Brooklyn, and I absolutely loved it! There are plenty of great bars and restaurants in Dumbo, and it's located off of the East River, offering remarkable views of Manhattan.
I was aware of a new, incredible hotel in that area called 1 Hotel Brooklyn Bridge, so I reached out to them about doing a media stay. I was confident about promoting 1 Hotel Brooklyn Bridge to Tuna's followers because Tuna and I stayed at their South Beach location in Miami, Florida last fall, and the design of that property left me speechless. I also love that as a brand, they are pet-friendly, and they don't charge an additional fee for guests who travel with their pups, which is the cherry on top!
While the designs of South Beach and Brooklyn Bridge are comparable, they are completely unique, and designed to complement the culture of their respective cities. South Beach's lobby is light and airy, replicating a beach-like environment, while Brooklyn is a moodier atmosphere with deeper hues and richer tones throughout. What they have in common, however, is the commitment to using sustainable materials that are locally sourced...and lots and lots of beautiful foliage!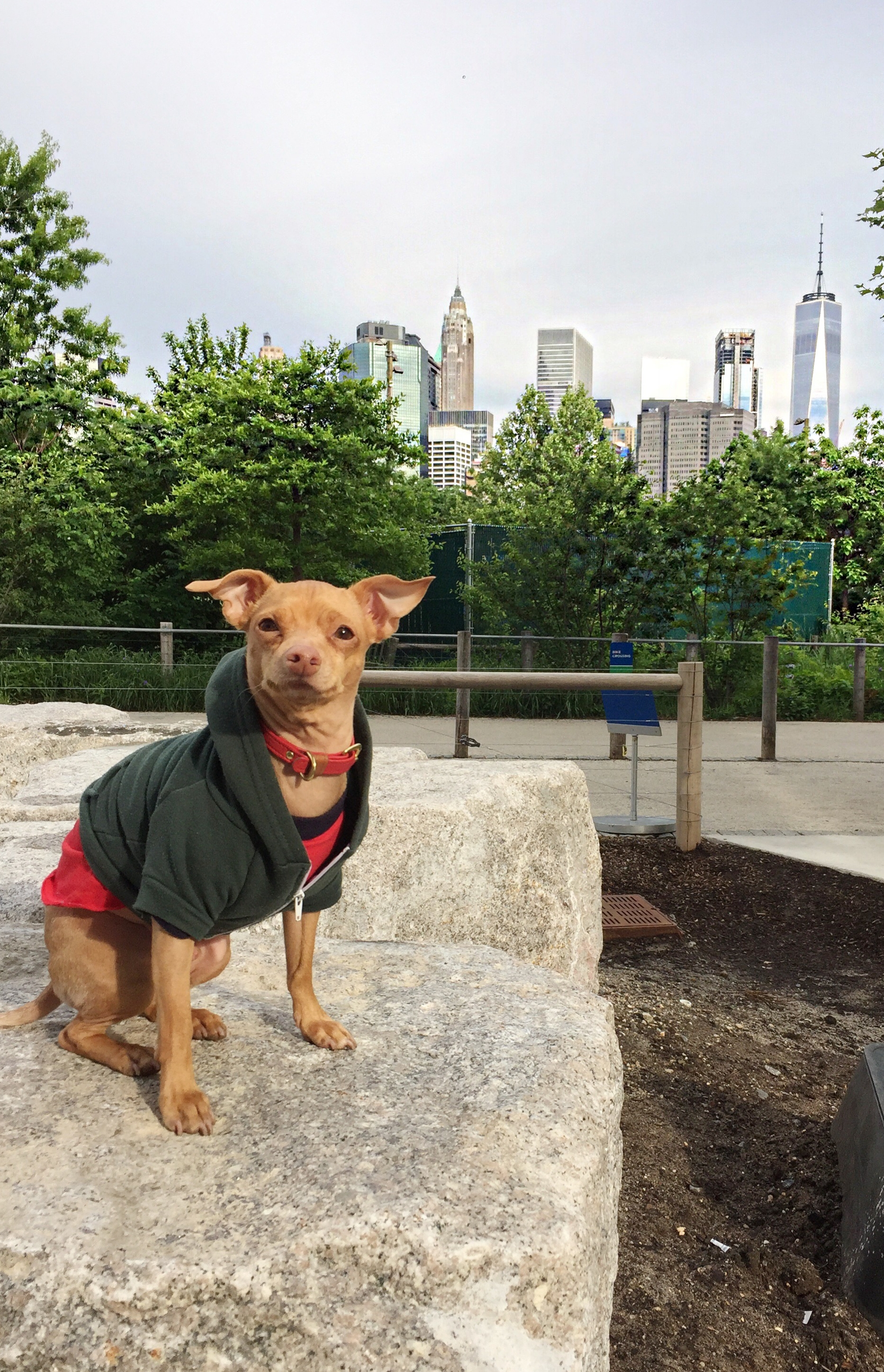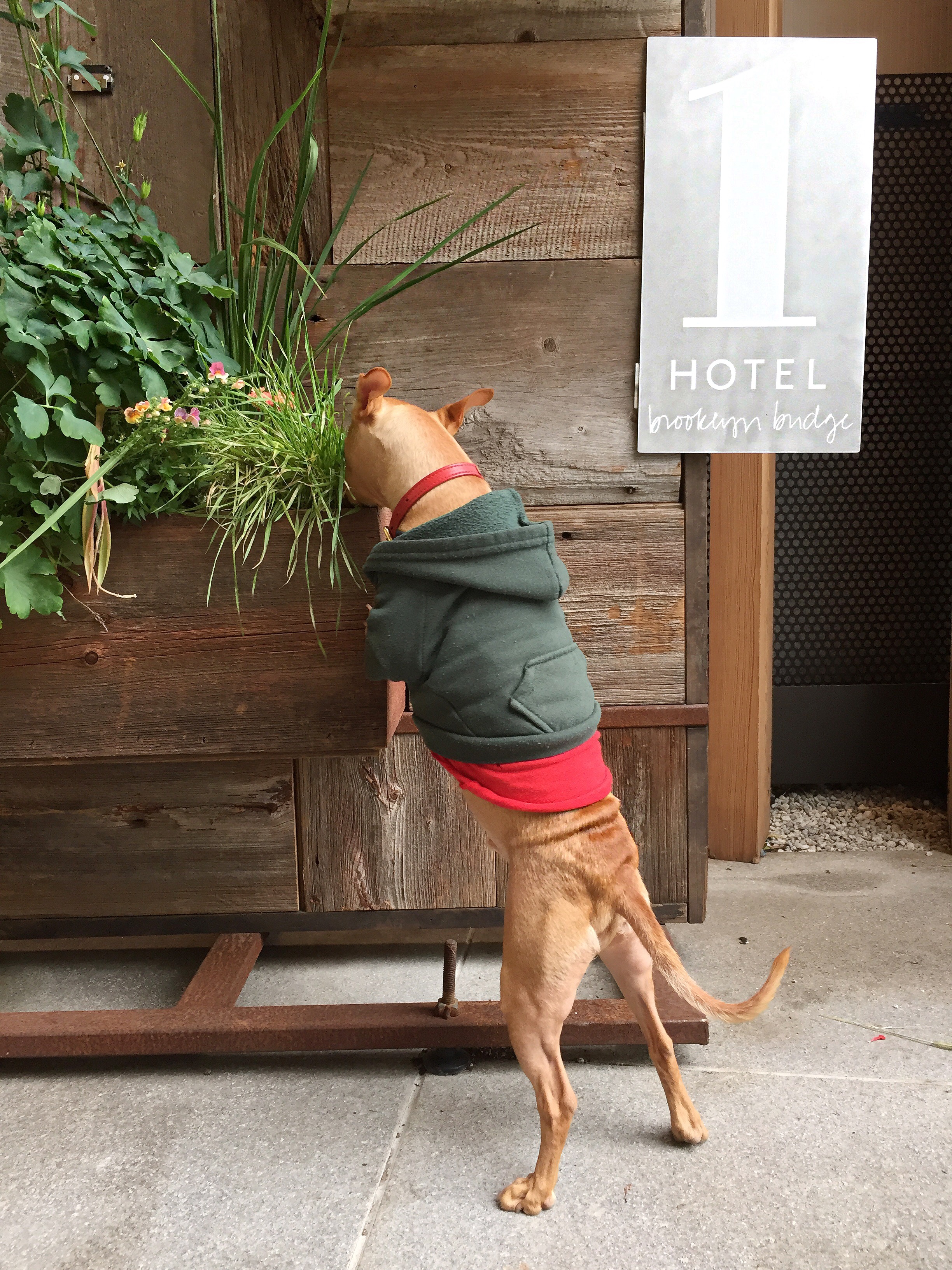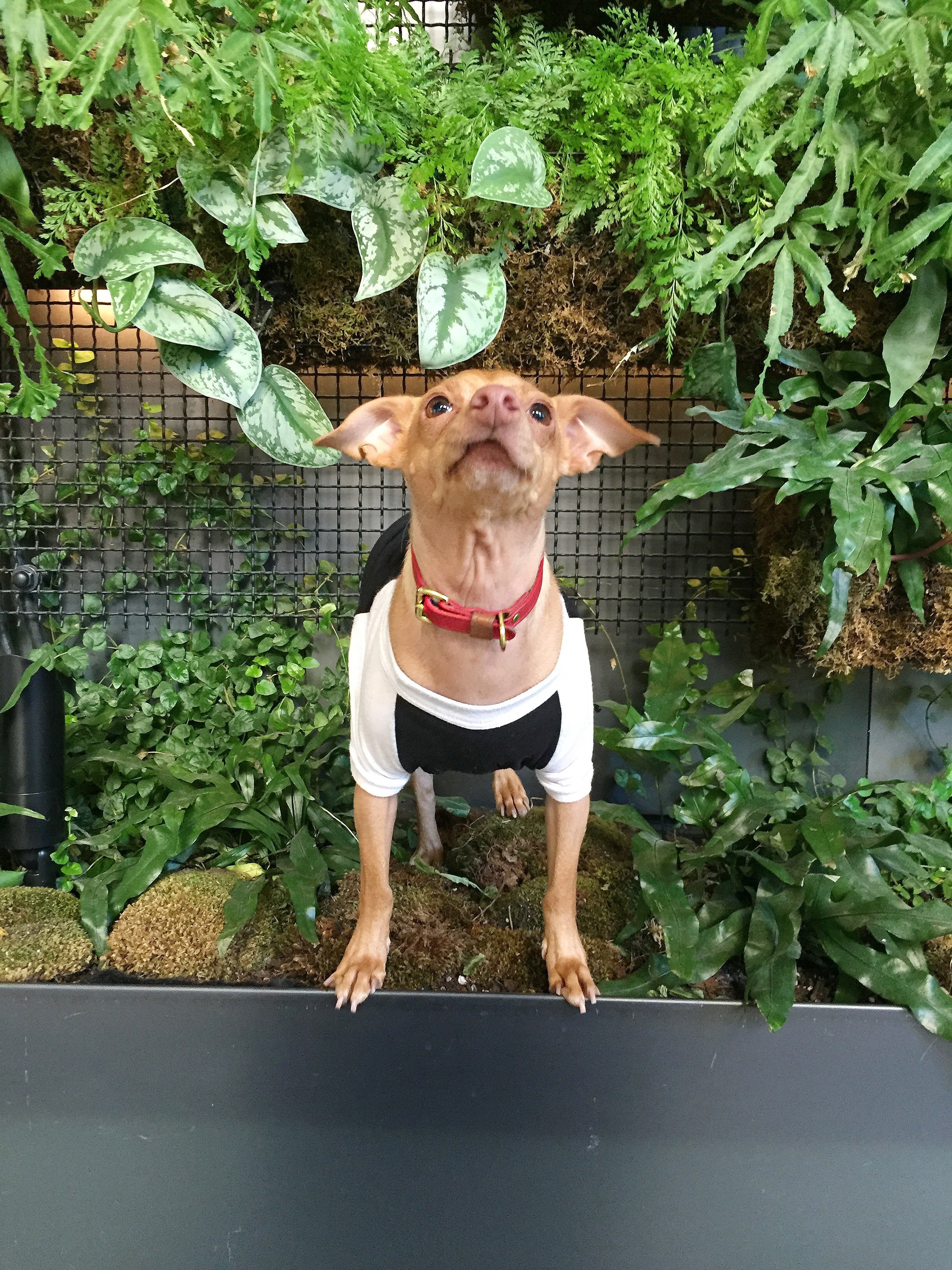 Brooklyn Bridge's impressive waterfront property is a complete new build, focusing on sustainability, natural beauty and local community. It's positioned right next to the legendary Brooklyn Bridge, and it has breathtaking views of the Manhattan skyline, whether you're standing outside or snuggled up in bed from your room.
Inside, the 25-foot lobby wall of 1 Hotel Brooklyn Bridge is full of ferns and other lively plants, while the rest of common area is adorned in varying textures such as leathers, faux fur and reclaimed wood. The sustainable natural and industrial materials that are locally sourced are a true indicator of the thoughtfully curated and stunning design of the entire space.
The same applies to the industrial-chic, sustainably-designed guest rooms and suites. Our suite was one of my favorites we have ever stayed in. I couldn't believe my eyes upon entering the well-sized, especailly for New York, space. I loved the deep tones and the reclaimed materials that dressed the room, including a large, all granite shower. I really felt spoiled when we were able to open up the doors that faced the Manhattan skyline, and we were in such a direct view of the new Freedom Tower. I especially loved falling asleep to the magnificent view of the twinkling lights of the city. It was magical and a must see!
To complete our experience, we ordered a delicious in-room breakfast that Tuna attempted to share with us. For our own indulgence, we slipped downstairs for coffee every morning at Neighbors Cafe, and at night we sipped on delicious artisanal cocktails in the Lobby Lounge. We missed the grand opening of 1 Rooftop by one week, but it's guaranteed to offer stunning views!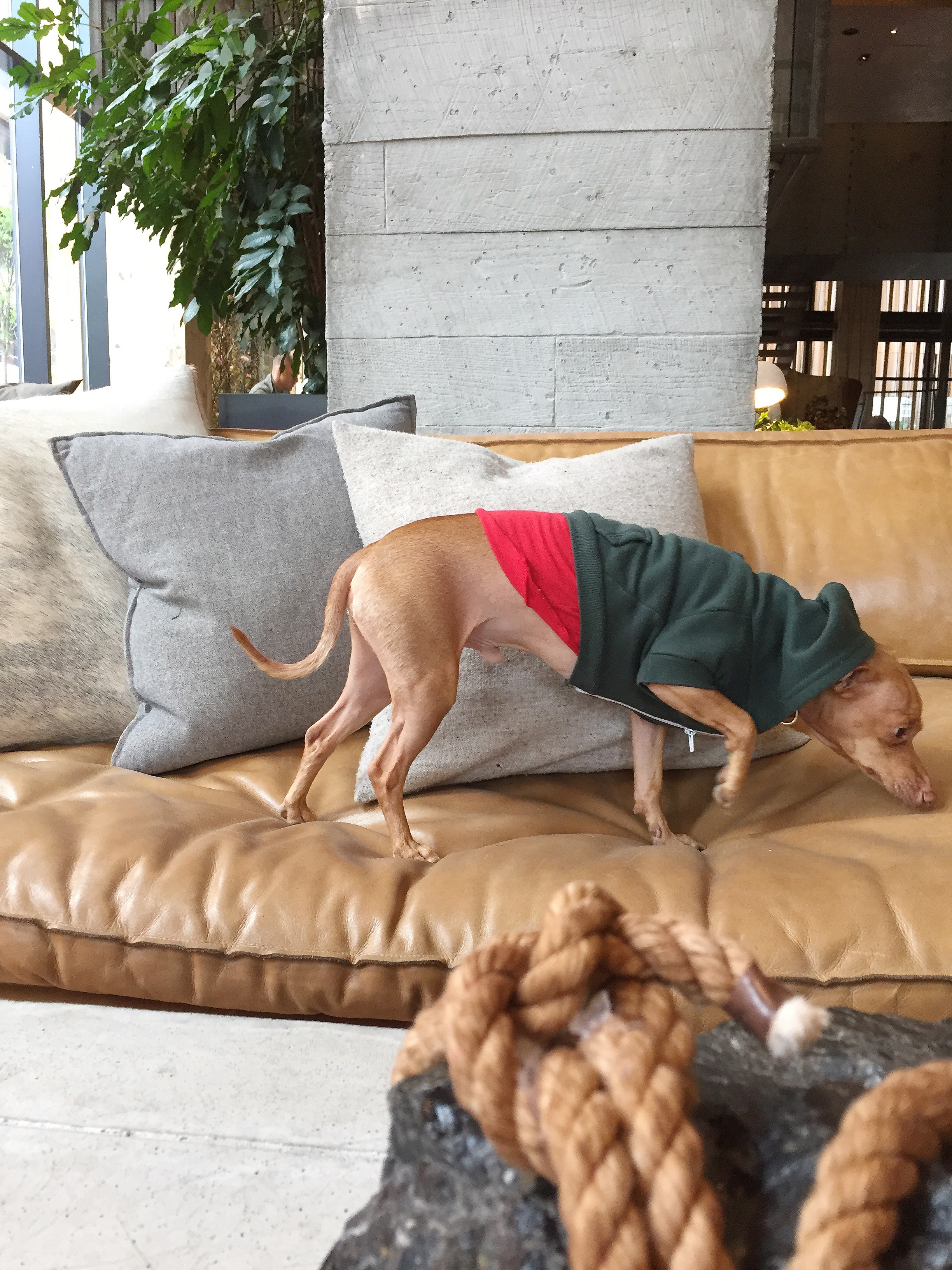 Now that we have stayed overnight in Brooklyn, we plan to do so more often, but it was 1 Hotel Brooklyn Bridge that really solidified that decision for us! We can't wait for another visit! #tunapproved #sponsoredstay