Someone once wisely suggested to me that the key to staying in LA is to leave LA, and as a result, Santa Barbara became my place of choice to retreat to. In fact, when I used to live in LA, I would happily make the 2 hour drive just to escape the busyness of Tinseltown, and then I would turn my car around, and head back to LA when I was finished retreating.
On a few occasions, I have stayed overnight in the cosy beach town of Santa Barbara but I typically, and predictably found myself booking near the shores of the Pacific. This past month, my husband and I took a trip to the jewel of the American Riviera, as it's affectionately called, and we wanted a different view and experience as opposed to staying on the coast.
We were invited to stay at Belmond El Encanto in Santa Barbara, tucked away high up in the lush mountains, overlooking the Pacific ocean. Although the 5-star luxury resort is located in the Santa Barbara mountains, it is a quick and accessible drive to a variety of exquisite restaurants and boutique wineries, as well as the beautiful California coast. There is also an off-leash dog beach called Arroyo Burro (a.k.a Hendry's Beach) a few miles down the road, which Tuna loved!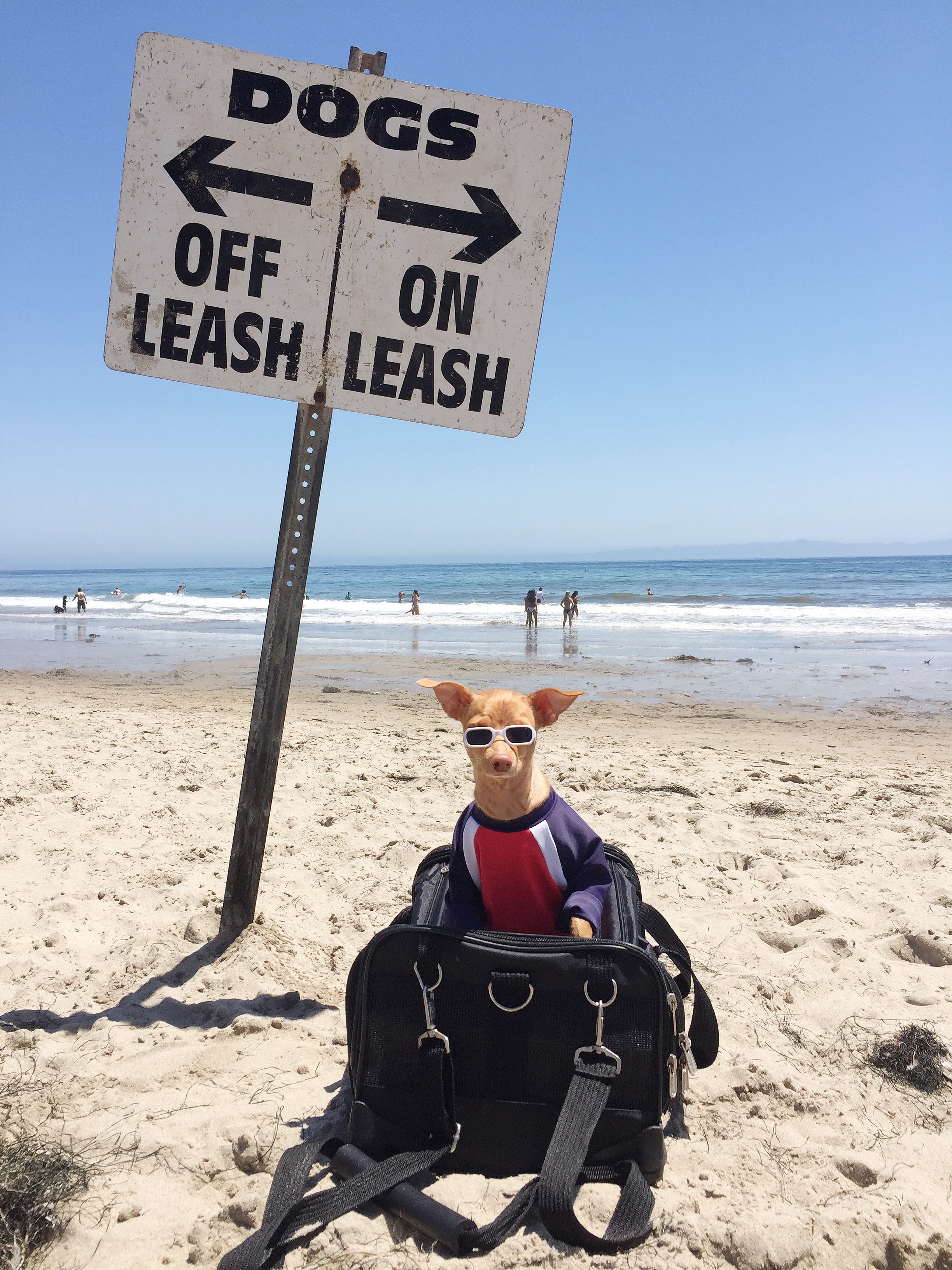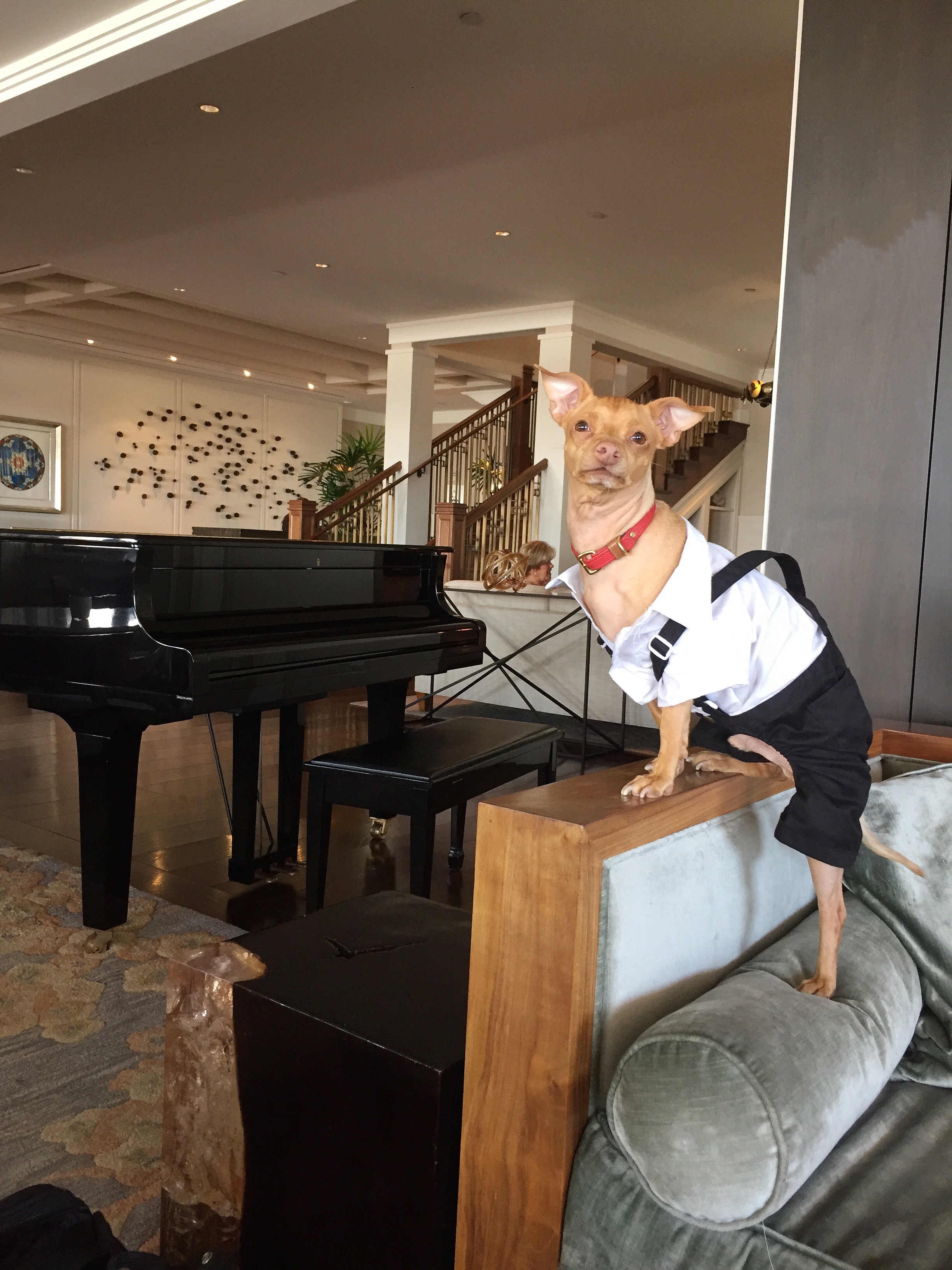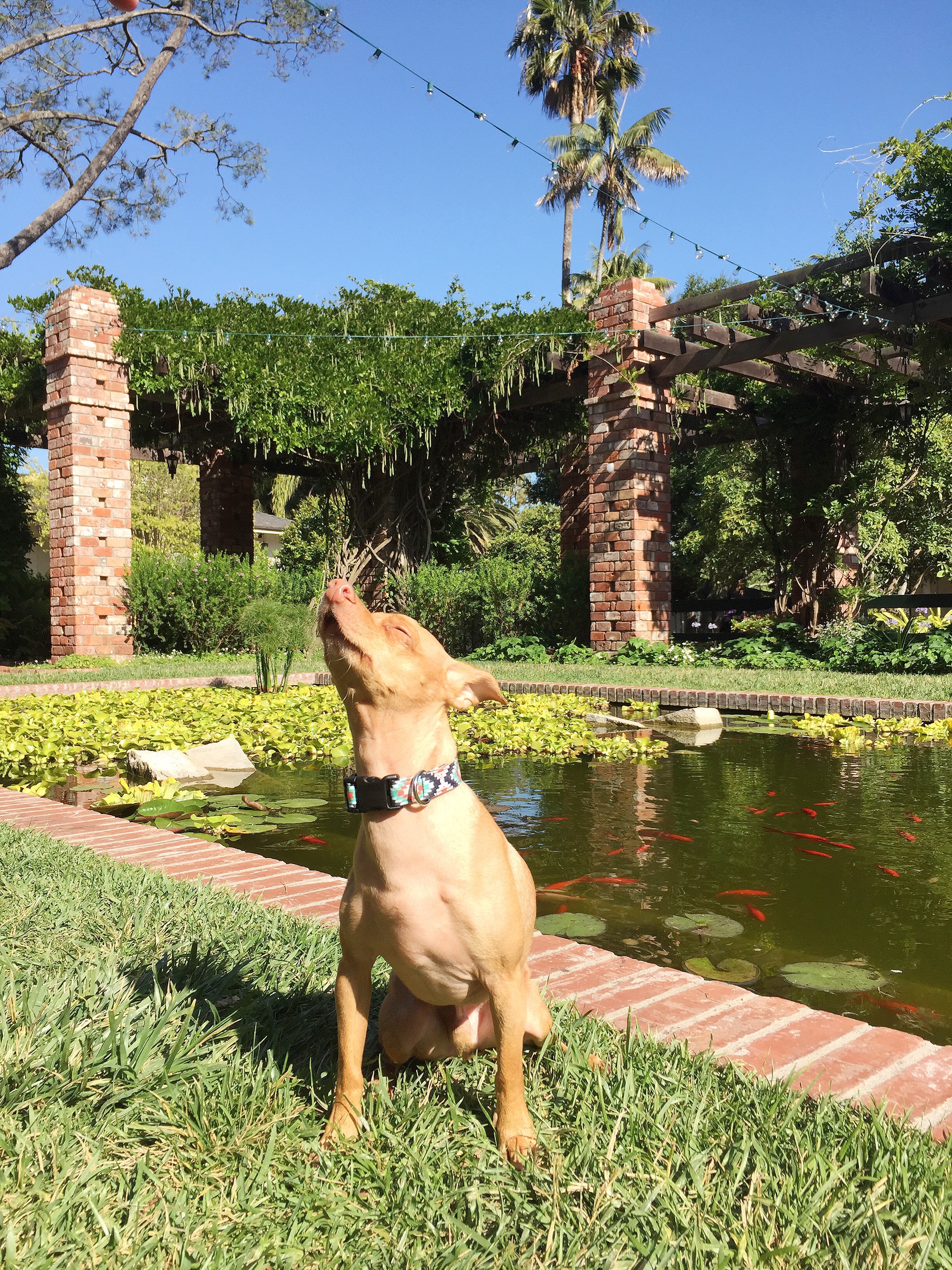 Upon our arrival to Belmond El Encanto, I knew that we had entered a very special place. The staff was exceptionally friendly and accommodating, and the grounds seemed to be charming at first glance. However, it wasn't until we walked the resort's lavish grounds, as we were escorted to our private bungalow, that we found ourselves overwhelmed with the beauty and uniqueness of the property.
First, we were lead away from the sophisticated lobby and dining terrace towards the gated pool area that contained ample sun loungers, and an expansive zero-edge swimming pool. As we continued on, we walked past numerous Spanish-style bungalows throughout the expansive grounds, each one curiously beckoning us to stay in them since no two seemed to be alike. As impressed as I was with the architecture of the villas, I couldn't take my eyes of the manicured gardens because everywhere I looked, there was verdant foliage and gorgeous flowers. The word that kept reappearing in my mind each time I would walk around the property was "enchanting." This place is absolutely enchanting!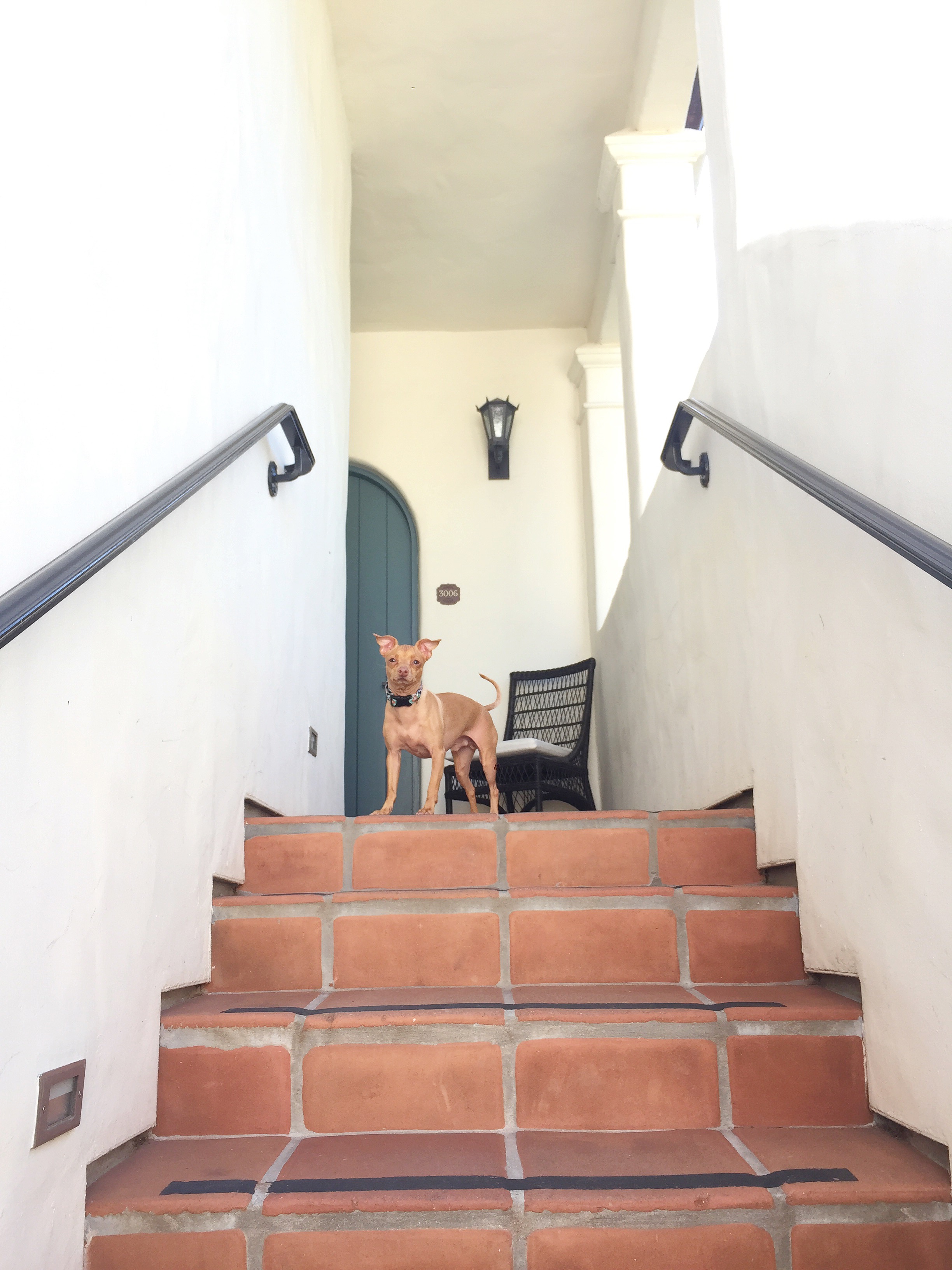 When we arrived at our room and walked up the ceramic tiled terra cotta steps, I noted and appreciated the Spanish and Californian influence of the design, which is quintessentially Santa Barbara. The curvature of the doorways and windows were refreshing to see architecturally, and the warm, gentle tones that graced the spacious guest rooms, along with the transitional furnishings, were a reflection of the resort as a whole. Our bungalow boasted an exquisite fireplace, a cosy sitting area to lounge in, and an extremely comfortable king-size bed to dream in. In fact, everything, from the exterior to the interior of our bungalow was very complimentary and very, well, dreamy.
On the first evening we were there, we drove into town to experience the Santa Barbara restaurant scene, to which we were not disappointed whatsoever. On our second evening at the resort, we wanted a romantic dinner under the stars, in addition to stunning Santa Barbara views, so we reserved a table at The Dining Room and Terrace and had a delicious contemporary California-coastal cuisine and incredible wine from a local vineyard. We went back to our room fully satisfied.
Overall, we loved the property and it was perfectly fit for a pet. Tuna enjoyed exploring the vast grounds every time we left the room, and he also enjoyed lounging poolside as we took a dip in the sun-heated pool. We cannot wait for many more trips to LA to give us an excuse for a return visit to this enchanting, pet-freindly resort in Santa Barbara. #tunapproved.