ACE HOTEL PITTSBURGH. Pittsburgh, PA
A few weeks ago, Tuna, my husband and I set off on a multi-city road trip towards the east in order to collect more content for thetravelingtuna.com. Our first stop- Pittsburgh, PA!
Initially, we decided to make Pittsburgh our first destination because I have a cousin who lives there, and she'd often boast about what a great city it is, but when I discovered there was an Ace Hotel in Pittsburgh as I was researching pet-friendly properties, that sealed the deal for me.
The Ace Hotel brand is exceptionally pet-friendly, and is one of my favorites for design. Every Ace I've ever stayed at or visited has welcomed Tuna with open arms, and has equally drawn me into its visually creative environment because the design team taps into the local culture of each of its locations while keeping the brand's design consistently recognizable.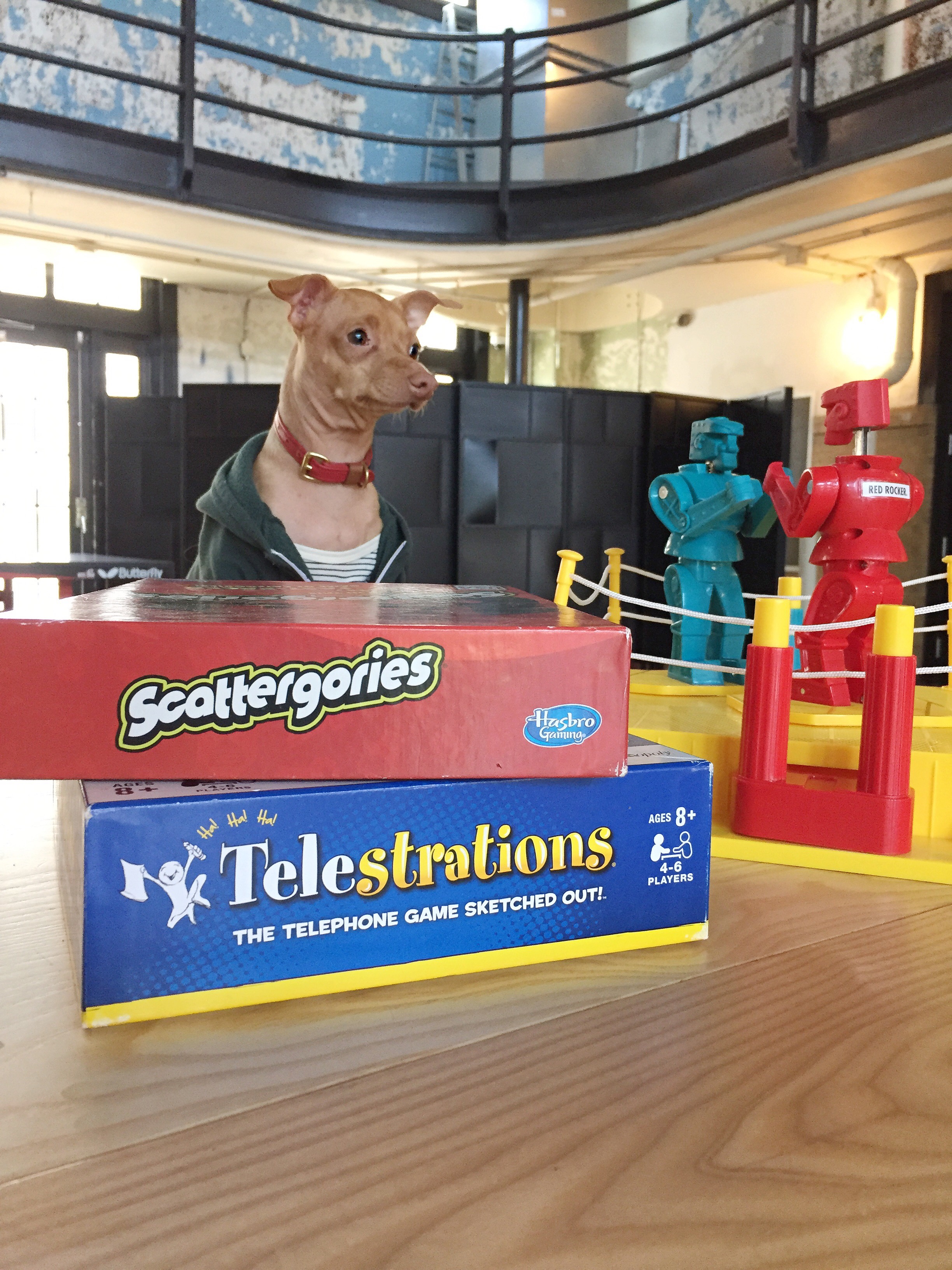 In my humble opinion, when an Ace Hotel moves into your neighborhood, you've arrived! Situated at the heart of East Liberty - a vibrant and culturally-diverse neighborhood in Pittsburgh's East End, the Ace Hotel Pittsburgh inhabits a century-old YMCA building, which has successfully been transformed into a dreamy space complementing the building's rich history.
Original features, including impressive high ceilings adorned with decorative molding and vintage-worn flooring, are uniquely common to most of Ace's designs, but what set this space apart from other locations was the soaring three-story gymnasium that is used as a recreational space for guests and locals to use and enjoy at their leisure, and one that Tuna loved running around in!
We took the wrought-iron and marble staircase that leads to the hotel's 63 rooms up to the 3rd floor to our incredible suite. Though narrow in width, the length of the room, in addition to the high ceilings and natural light, created a spacious environment for us to reside in. The utilitarian furniture and pops of color root the design in the present, while original features and vintage furnishings nod to the building's history. The bathroom was roomy and housed a nice size shower, but my favorite "bathroom" feature was the black, free-standing claw foot tub in the bedroom area, positioned perfectly in front of the room's lofty windows, giving a nice view of the city.
Downstairs, we grabbed a speciality coffee each morning in the cafe, and an artisan cocktail in the hip Lobby Bar in the evenings. Our delicious meals at Whitfield, the hotel's popular-with-locals-restaurant, lured us to dine there both of the evenings that we stayed at The Ace. It was that amazing! In fact, we loved the Ace and their F&B outlets so much that we barely left the hotel, except for a few times to explore the city.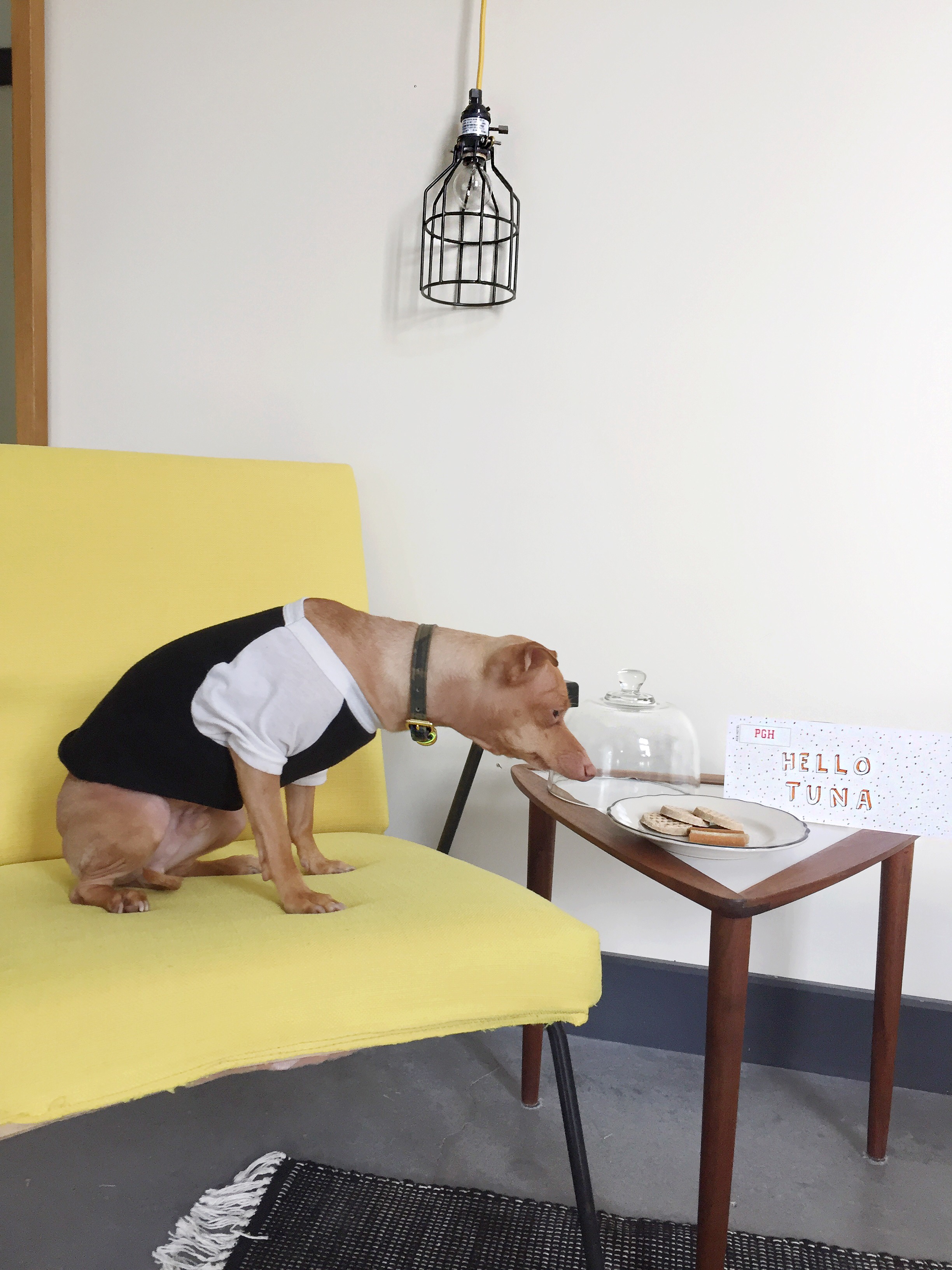 Now that we know there is an awesome city, with an AWESOME hotel, just 2 hours from where we are currently residing in Cleveland, we plan to make many more trips back to Pittsburgh, and we will make The Ace Hotel our resting and recreation place. #tunapproved