L'AUBERGE DE SEDONA. Sedona, AZ
My husband and I got married in December of 2016 and we weren't able to go on a proper honeymoon at the time. We knew we wanted to go on an adventure in the US, and somewhere ultra-romantic in Europe, so to help narrow down our options, we googled "Top Honeymoon Destinations in the World," and Sedona, Az came up as Most Adventurous!

Even though we wanted an adventurous destination, we also wanted to stay somewhere romantic and relaxing as well. We ended up choosing L'Auberge de Sedona for a few reasons. One, the Travel Channel named it one of the Best Places to Say I Love You. Now that's romantic! Two, we loved all that the resort offered in order to enjoy and appreciate Sedona's stunning landscape, from off-roading Pink Jeep Tours to a meditative Forest Bathing session. Neither of those activities were pet-friendly, but the property is very pet-friendly, and since Tuna came along, it was another main reason why we chose L'Auberge!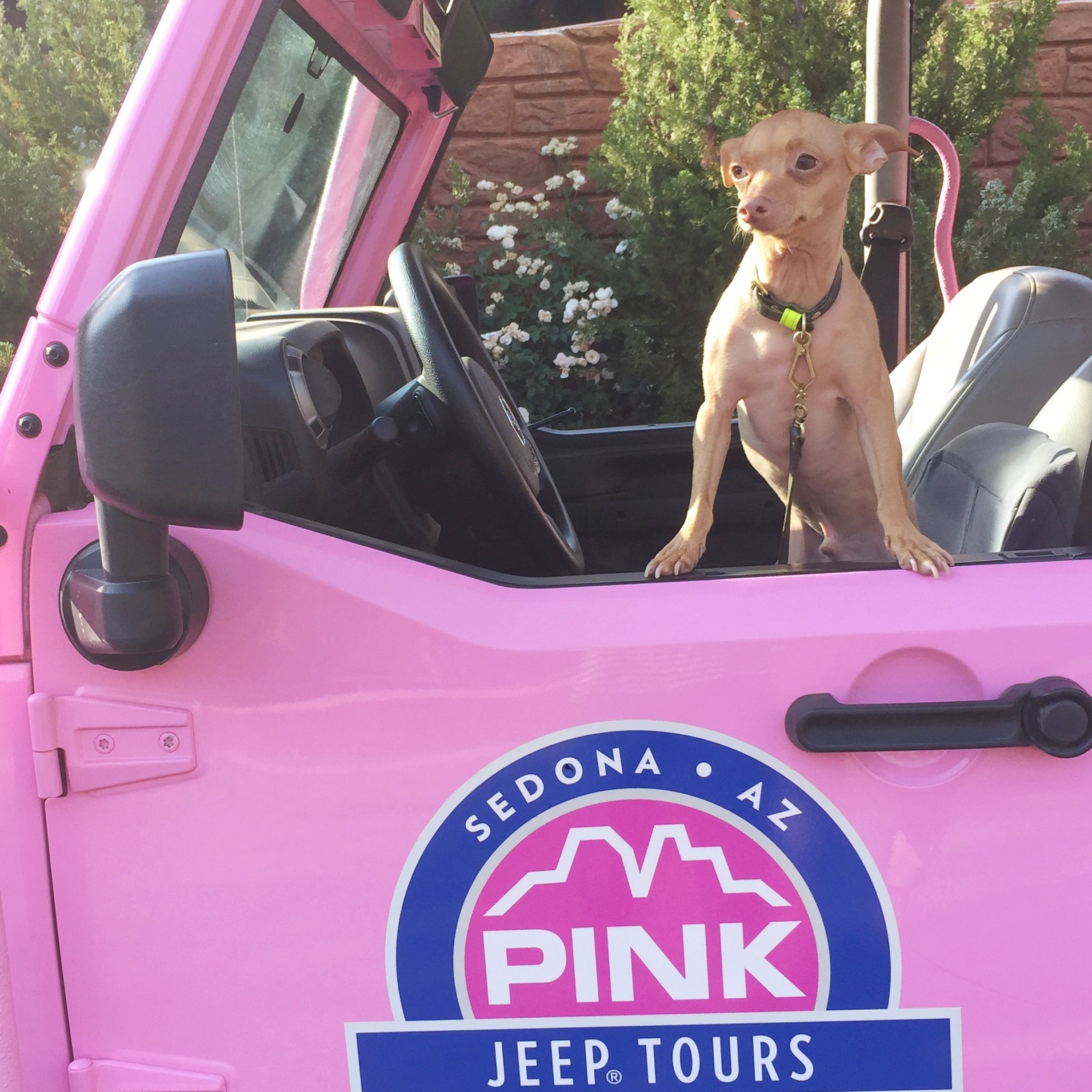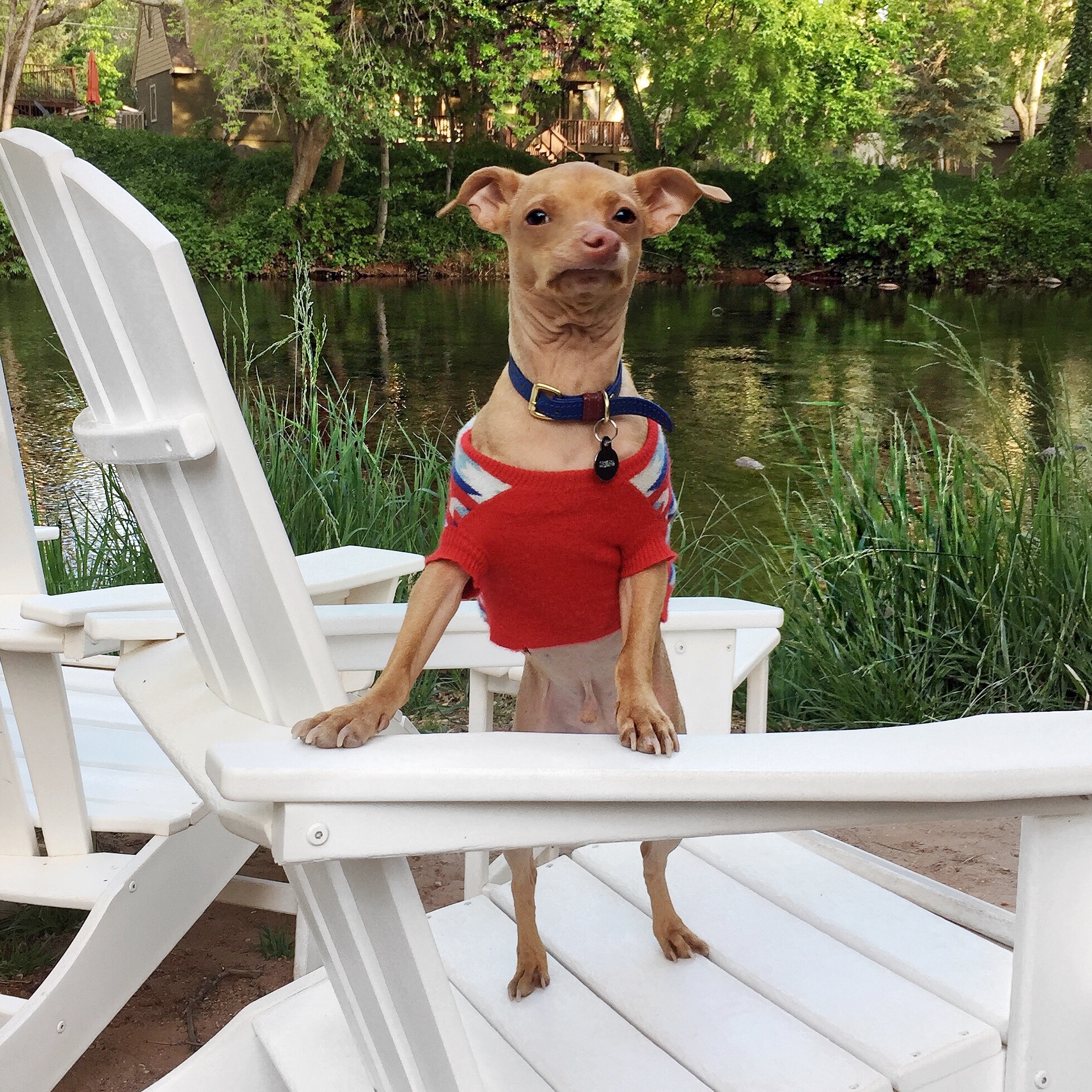 Beyond being so pet-friendly, in the cottage we stay in, to the general grounds, everything about this gorgeous resort was an absolute dream! Located in spectacular Red Rock country in Sedona, but hidden in a lush wooded area along Oak Creek, we felt like we were tucked away in our own little private hideaway. The entire atmosphere was beyond enchanting, from the ultra-relaxing L'Apothecary Spa, where we experienced a delightful couples massage (one of the best massages of my life!), to the resort's magical (and delicious) creekside restaurants, Etch Kitchen and Bar (pet-friendly on the patio), and the resort's fine-dining, French-inspired cuisine, Cress on Oak Creek.
While we were there, we were recommended to hike the heavenly Brim Mesa Trail, a favourite of the resort, and we created a custom herb-infused, salt body scrub at L'Apothecary Spa's blending station. We also went star-gazing on the resort's upper parking deck, where we learned about the various constellations and planets in the vast Sedona sky. Off-site, we visited a family-owned vineyard, Page Springs Cellars Winery, which offered delicious Rhône style wines, gourmet food selections and breathtaking views. Located just above the resort, we also dined at 89 Agave, a colourful and flavourful Mexican Cantina, with red rock views and a pet-friendly patio!
Although we had a full itinerary, we were able to retreat back to our cozy Creekside Cottage to enjoy the natural sounds of Oak Creek on our sun deck, and a refreshing shower in our outdoor cedar shower. Inside, awaited our private wood-burning fireplace to warm us up. The spacious, rustically-chic cottages are newly renovated with a vaulted, reclaimed-wood ceiling, and adorned in monochromatic natural tones with shades of deep blues.
All weekend, we were filled with so much gratitude to have been given this wonderful opportunity to visit L'Auberge de Sedona. We were very well taken care of by the staff's exceptional hospitality and service, and we loved every activity we participated in, especially the pet-friendly options. #tunapproved